Elevate the look of your fleet with Seifert Safety Standard Decals. Each decal is designed according to ANSI Z535.1 standard, putting safety first and creating one unified look across all buses and vehicles. This aids transit personnel and passengers awareness of them which increases necessary reaction times to hazards and emergencies. All Safety Standard Decals are stocked and ready to ship within 24Hrs.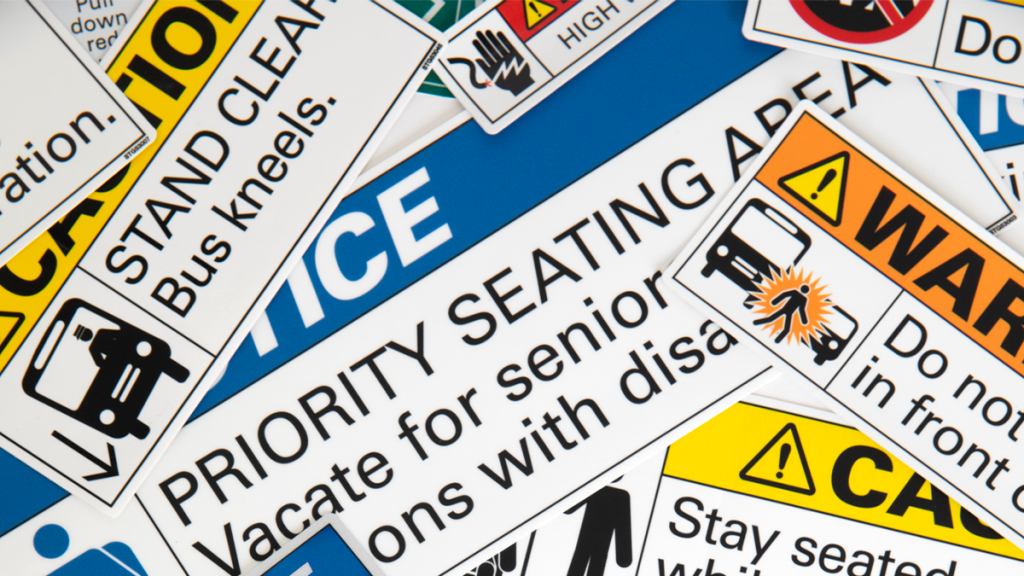 Safety begins by alerting passengers, operators and maintainers of potential hazards. Using this standard, each safety decal is specifically designed for regulation and safety.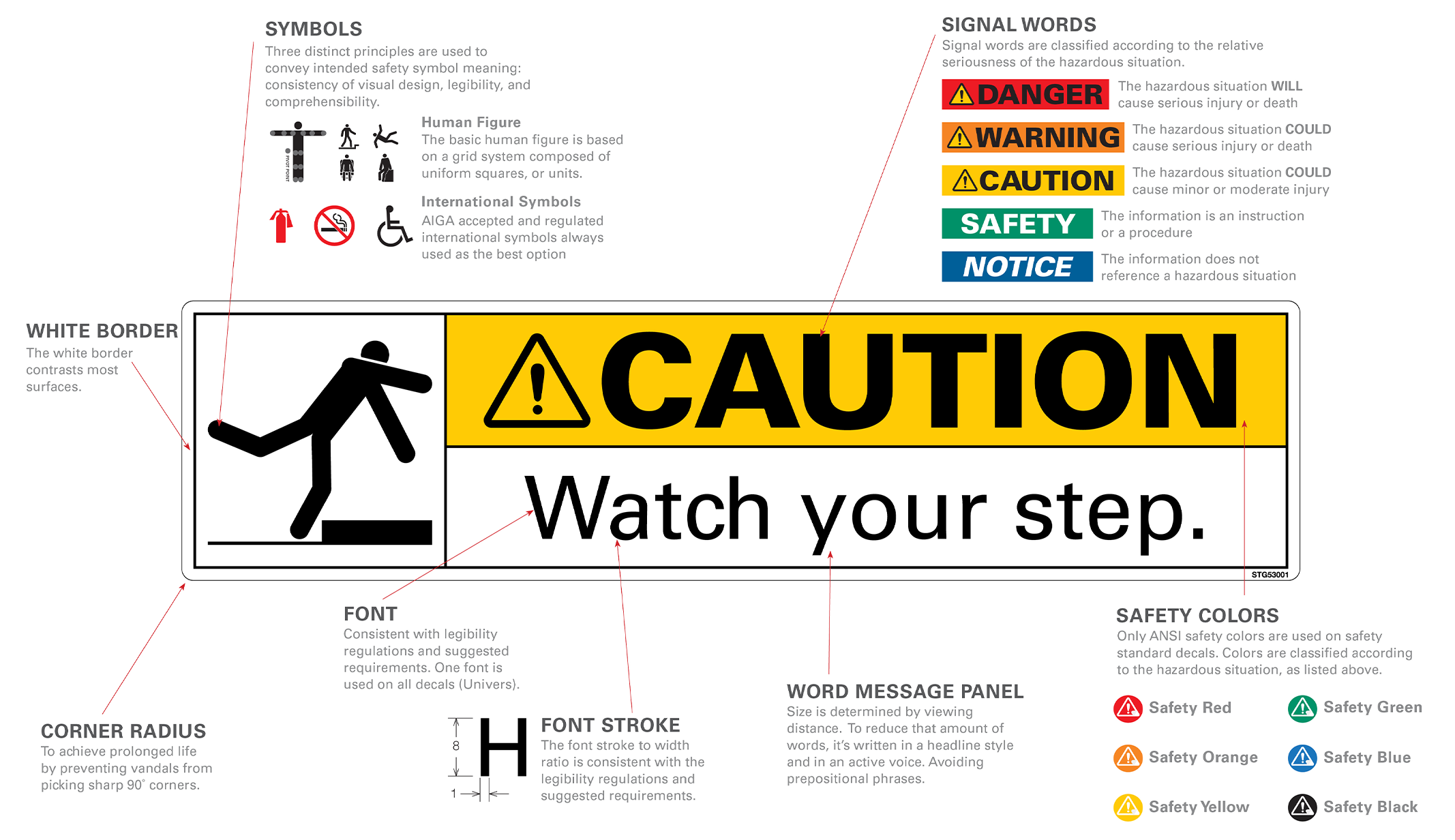 Many transit interior surfaces have been proven very difficult for common decal adhesives to adhere to. All Interior Safety Standard Decals are manufactured with STG Vigor adhesive backing. STG Vigor is specifically designed to stick to these stubborn surfaces, requiring over 2.5x as much force to remove than industry standard adhesives.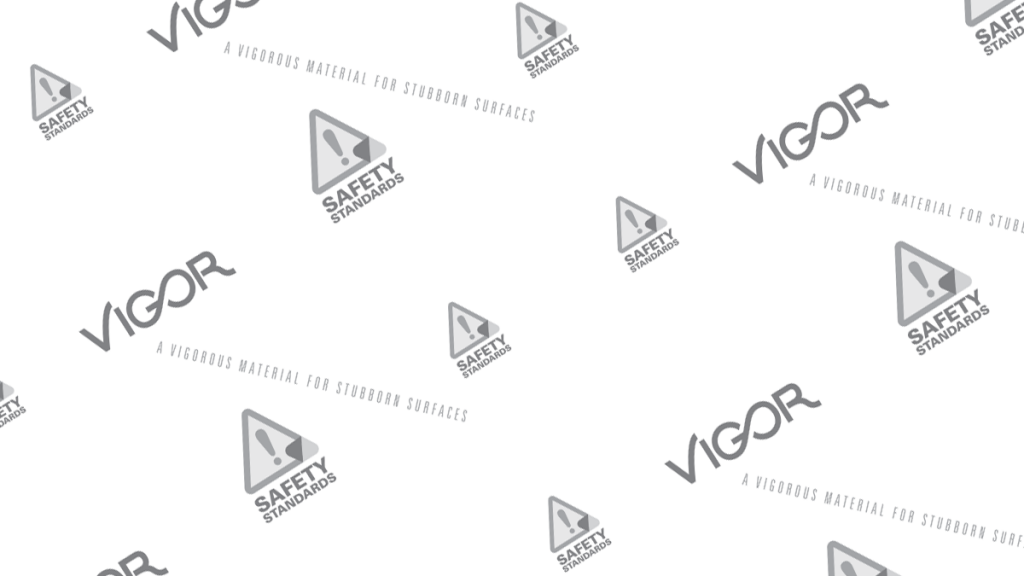 All of our Safety Standard Decals are manufactured with an application specific safety finish.
Interior Safety Standard Decals utilize a matte finish to meet ADA requirements for legibility. The matte finish significantly cuts down on glare, making the decals easy to read in all conditions.
Exterior Safety Standard Decals utilize a gloss finish so they can be cleaned easily. Exterior decals are exposed to many elements and easy cleanup prolongs use and cuts down on frequent replacement.
Safety Reflective is designed for high visibility and legibility in dark and low light conditions. Seifert's Safety Reflective finish offers a significantly wider viewing angle than industry standards for improved visibility. 
Interior, high traffic area Safety Standard Decals utilize a kick resistant finish to withstand daily abuse. Kick resistant finish is manufactured from a strong protective material for improved durability and longevity.
View our Safety Standards Essentials List here. This includes all federally regulated decals and the minimum requirements for the transit industry. All are stocked and available to ship within 24Hrs.