Custom Products
and Solutions.
We strive to constantly develop quality, innovative products, materials and solutions to continue providing the transit industry with the highest level of service.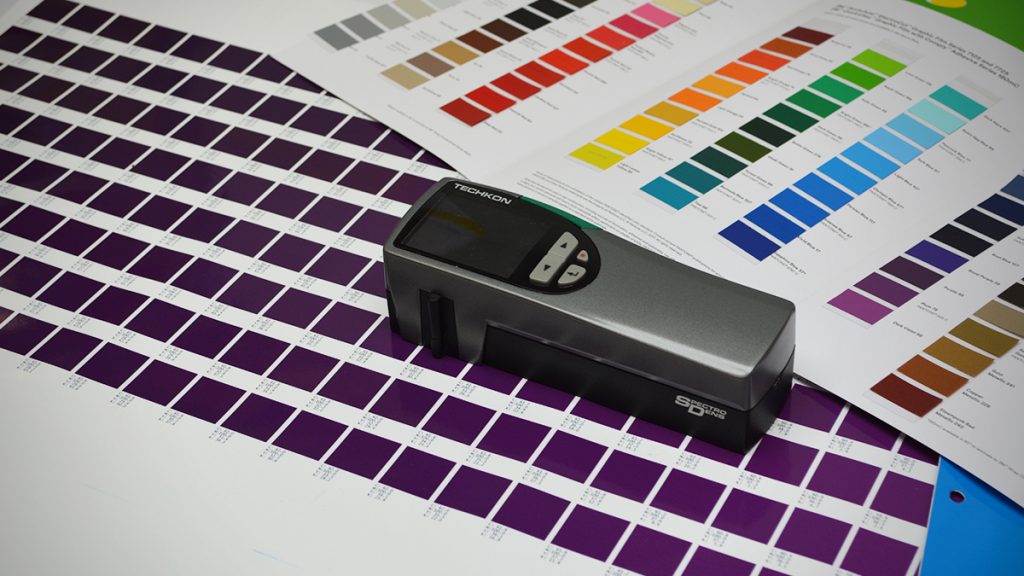 Through our own experiences and those of our customers, we have been highly involved in understanding issues in the transit graphics industry and engineering beneficial products and solutions. Whether it's developing an adhesive that meets the demands of stubborn transit surfaces, manufacturing custom dash plates, creating a complete decal solution to elevate safety, or finding new materials that benefit the customer, we constantly invest time into improving the transit industry, the customer experience and our own in-house procedures.
Custom Catalogs and Part Posters.
Custom Catalogs and Part Posters are completely unique tools engineered to help Transit Authorities stay consistent and standardized across all vehicles. The Catalogs contain quantity, location, and specification information for all necessary interior decals, exterior decals and for any livery, striping or logos. Part Posters break out exterior livery and striping into small manageable sections. Each section is assigned a specific piece part number for fast and easy ordering when damage occurs during service or when a part is ready for replacement.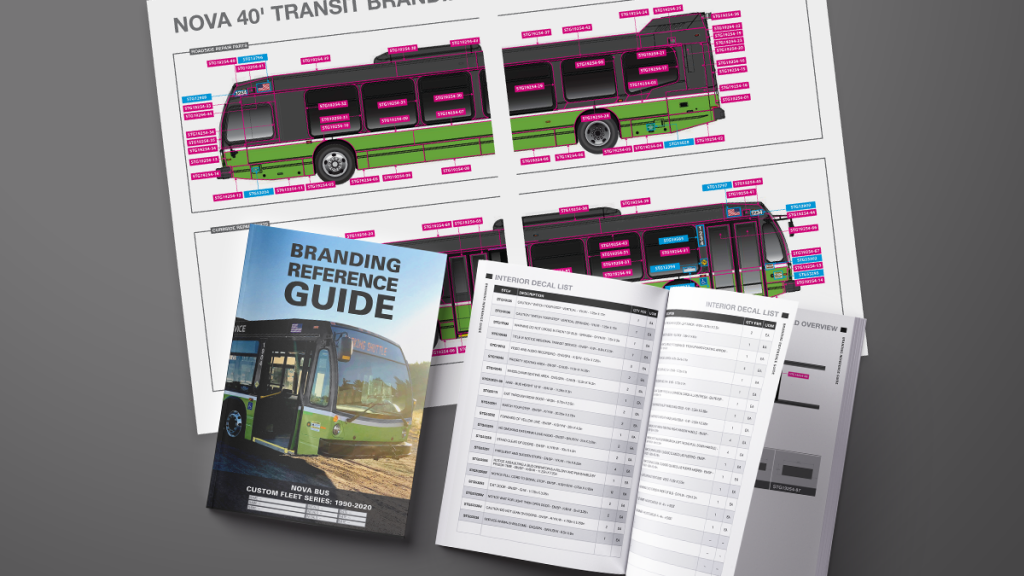 We start with a supplied base color. This can come from paint samples, existing graphics, or even found objects. The base color is scanned with a spectrophotometer for color data and referenced to the Granger chart for the closest match. If necessary, a more detailed "Higgins chart" is printed and referenced for an even closer match. Our goal is to achieve an under ∆E 1.0 color match. All new, established colors are saved and cataloged for consistency with all future production.