We didn't go anywhere. STG Gone is our citrus-based, effective, natural, biodegradable degreaser. It is the perfect solution for safely and properly removing old vinyl and cleaning a transit surface prior to installing new vinyl. STG Gone is extremely versatile and has a GRAS (Generally Recognized as Safe) rating from the United States Food and Drug Administraton.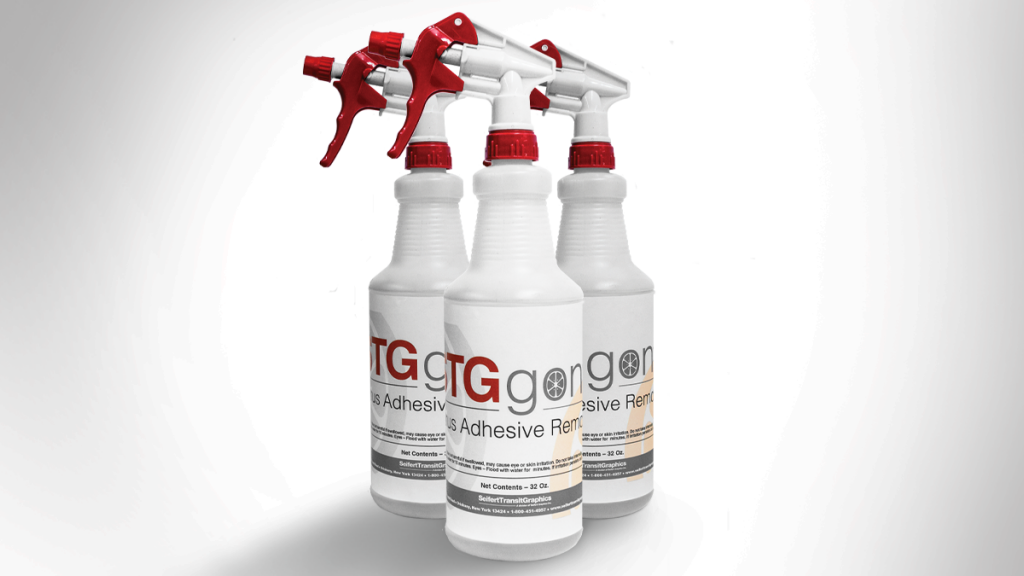 How to remove vinyl adhesive with STG Gone.
Remove old vinyl using moderate heat.
Saturate the residue area with STG Gone.
Let STG Gone activate for a few minutes.
Use a vinyl burnisher to scrape away all old residue. Repeat steps 2 and 3 if necessary.
Once all adhesive is removed, wipe the entire area with isopropyl alcohol to remove any remaining STG Gone.
Inspect the entire area for any remaining contaminants before applying new vinyl.
Download the material safety data sheet here for STG Gone.