Self-Aligning
Fleet Numbers.
Self-aligning fleet numbers make replacing and installing new fleet numbers a breeze. Available in standard or custom fonts, sizes and colors, these fleet numbers come on self-spacing and self-aligning cards for a simple and quick installation.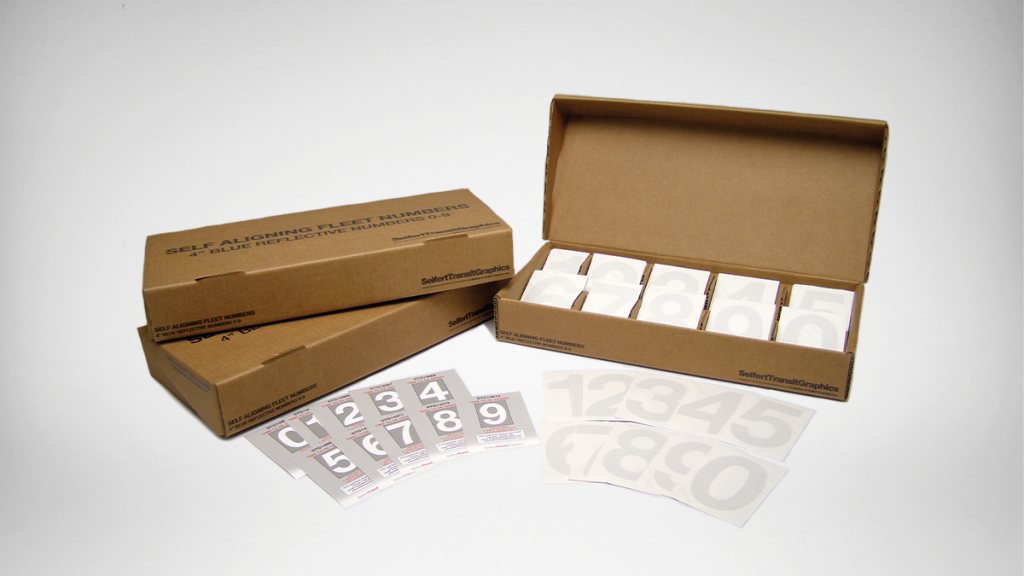 Reduce the cost of difficult window cleaning and repair due to vandalism with anti-graffiti film. These specially designed, optically clear, films provide an invisible barrier that can be removed and easily replaced when vandalized. Available in single-layer or multiple-layer sheets that can be custom cut to meet individual size specifications.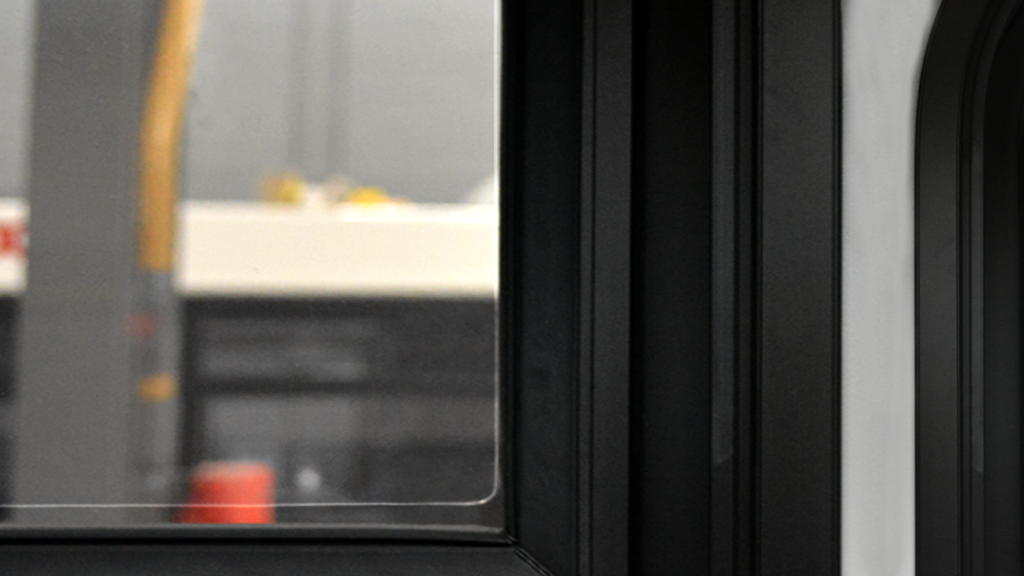 Tamper evident labels feature special adhesives that leave behind semi-permanent "void" markings on the substrate when an attempt to remove the label is made. They provide security and peace of mind when it comes to important vehicle specifications such as VIN numbers and manufacturing information.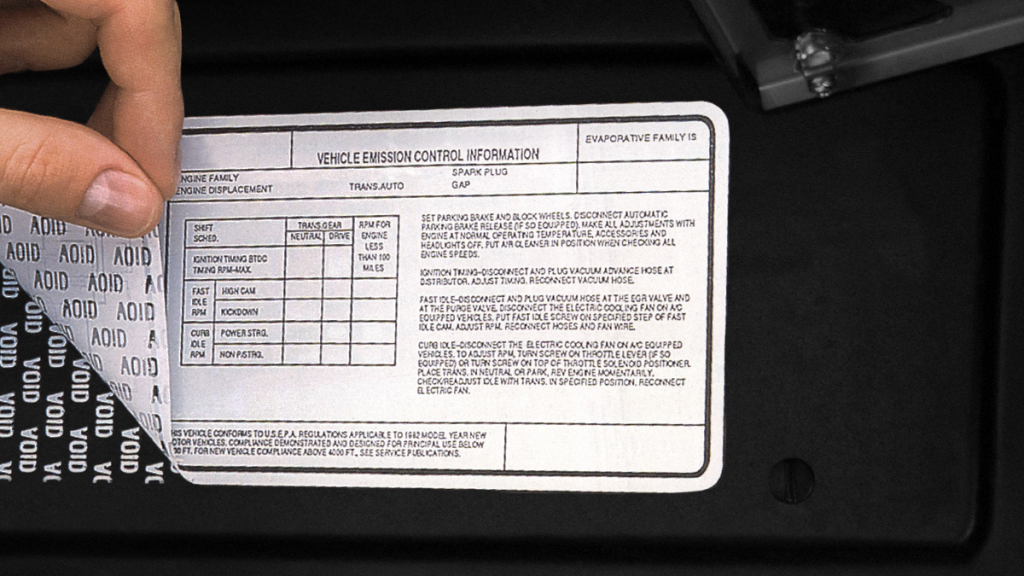 Spitfires and
Conspicuity Tape.
Visibility, at night and in poor weather conditions, is a key factor in transit accidents. Drivers can see less of their surroundings making even large transit vehicles virtually invisible to them. To help others see and react to your vehicles, it's important to make them more visible.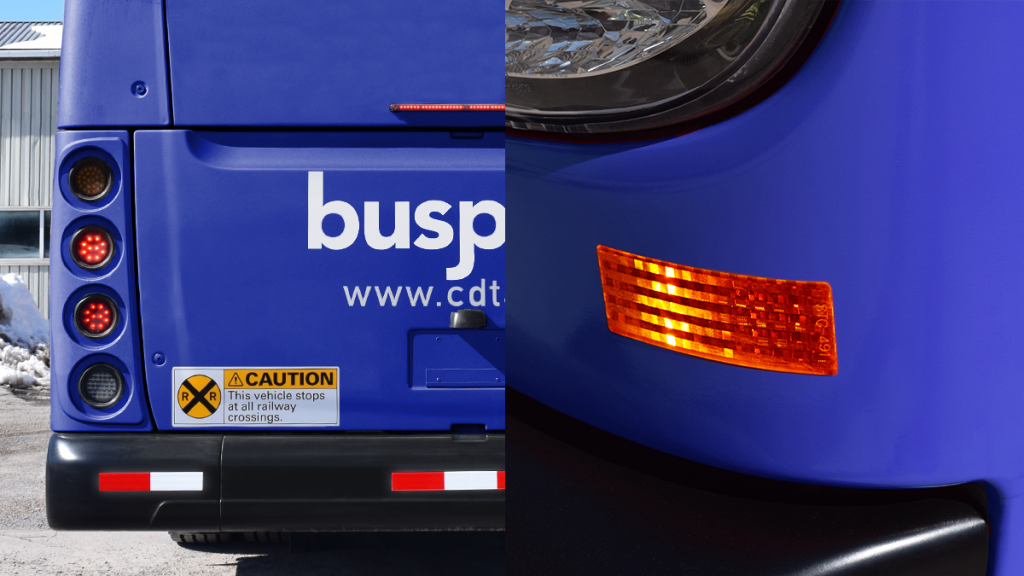 Spitfire self-adhesive retroreflectors are often the first line of defense in a typical "car vs. bus" scenario. Strategically placed spitfires act as an early alert of your presence when headlights or streetlights are directed their way. The low profile of our spitfires decrease the incidents of unintended removal during common use. Available in Red and Amber, our standard sizes are stocked and ready to ship within 24Hrs.
While conspicuity tape is similar to retroreflectors in appearance, when it comes to application, there is one key difference. We recommend installing conspicuity tape over the entire length of your vehicle, which visually denotes the total size of your vehicle in the dark. A roll of conspicuity tape can save thousands in repair costs. Choose from Red, White, or Red/White, available in various widths.
Designed to limit "unintended interaction" with critical emergency equipment, our OEM frangible access panels are manufactured to meet common break specifications. Choose from white, clear or ivory color options. Available in standard sizes as well as custom to meet your specific needs.