The Safety Standard Solution was born from inventory. At one time, there were over forty different "Watch Your Step" decals sitting on the shelves. Research revealed what was missing from each of these designs: safety.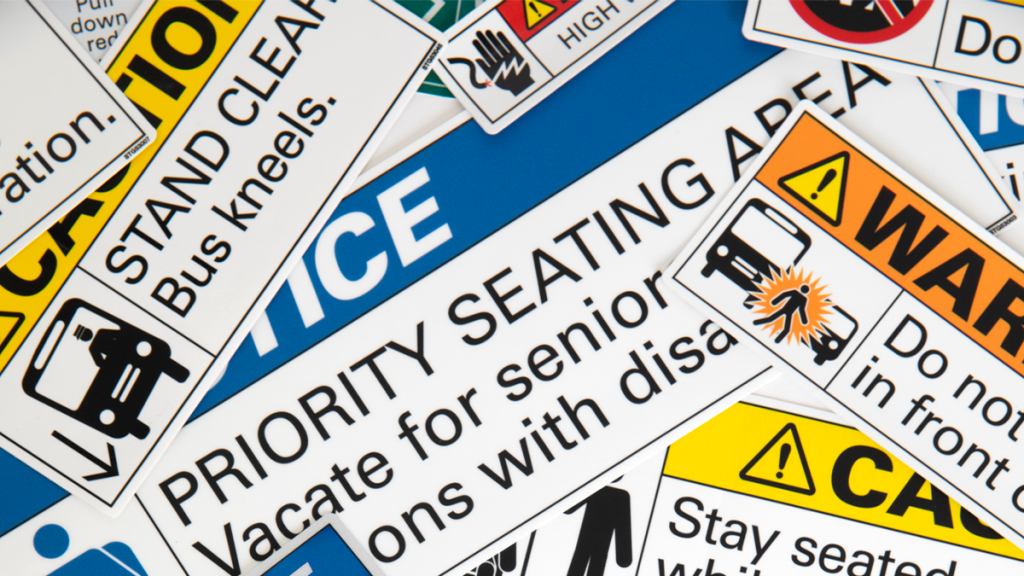 Safety begins by alerting passengers, operators and maintainers of potential hazards. Designing for hazard and emergency awareness starts with the American National Standards Institute's design standard for safety labels. Using this standard, each transit safety decal was redesigned for regulation and safety.
There are only a select few decals that are federally regulated to be on a transit vehicle. Beyond those, there was no reference for which safety decals should be included. So, the Essentials List was assembled. It contains all regulated decals and the minimum decals required for safety in the transit industry.
The American National Standards Institute (ANSI) is a private non-profit organization that oversees the development of voluntary consensus standards for products, services, processes, systems, and personnel in the United States. Using ANSI specifications on all safety decals help to create a unified look throughout buses and fleets, which aid transit personnel and passengers awareness of them, increasing necessary reaction time to hazards or emergencies.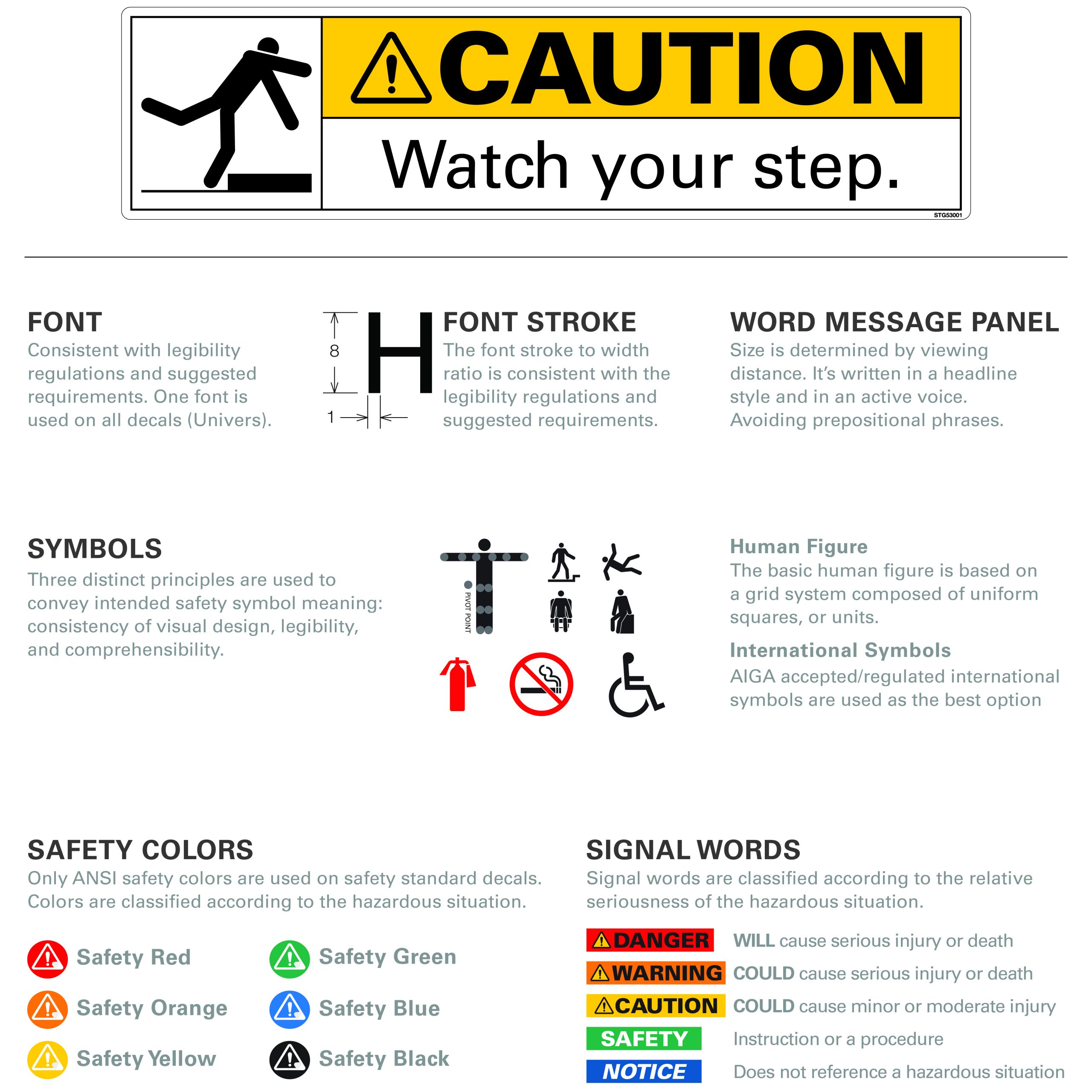 Learn more about the Safety Standards Decal Solution.
DOWNLOAD THE COMPLETE CATALOG.
See what some of our customers have to say.
"We pride ourself in being a safety centered Authority. Using Seifert's Safety decal package just made sense to us. All buses are uniform now. Without Seifert's Safety decals, I don't think our buses would look as good as they do today."
"The consistent look from the outside to the inside is what drove us to the Seifert Safety Standards. When passengers see the bus pull up and then get on board to see the same look is what we were very interested in. Every decal is designed with a purpose making it easy to comprehend. Using the Safety decal list makes sure the consistent look is maintained."
"Having everything in stock was important to us. Seifert's Safety decals are turned around immediately. Visually the decals are perfect for our customers. Using the Safety system makes our lives easier here."