The process of custom cutting individual letters and numbers, logos and decals, and even full size striping and livery, from full rolls of opaque, pigmented vinyl graphic film.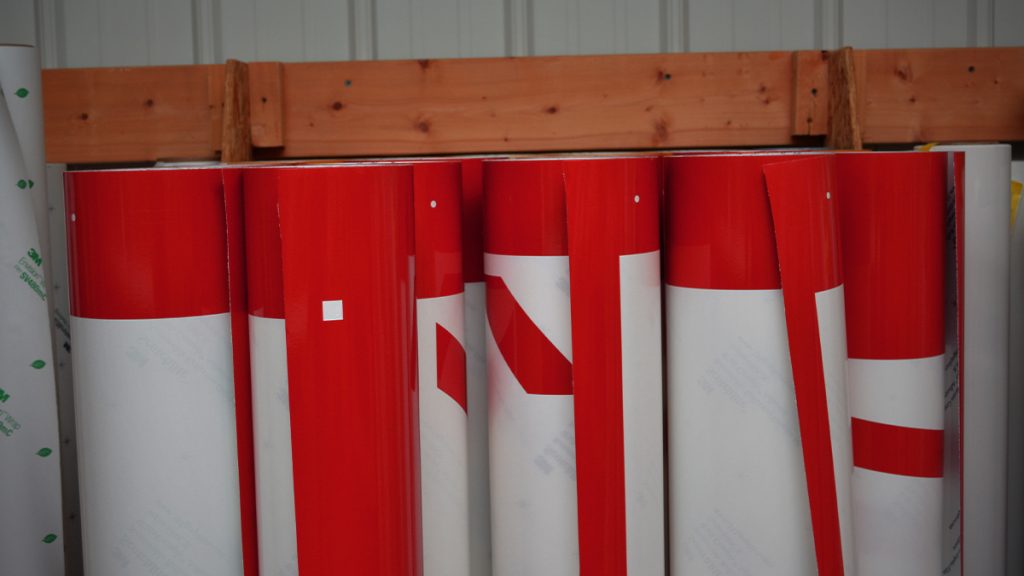 Pigmented vinyl graphic film is available in a variety of stock opaque colors as well as a selection of stock reflective opaque colors. It is suitable for both exterior and interior application. All custom cut pigmented vinyl graphic film is finished with either prespace or premask tape for easy installation.
Opaque vinyl is the industry standard for interior and exterior pigmented vinyl transit needs. It is vibrant and visible in daylight and standard lighting conditions. Available in a wide array of brilliant colors, opaque vinyl is a great option for everything from small decals and logos to full size livery and striping. 
Reflective vinyl is typically used for exterior application. It is specifically designed to be visible at night when stricken with artificial light such as that from motor vehicle headlights. This unique reflective property is what makes road signs legible after dark without electric illumination. Reflective vinyl is not self luminescent and its reflective properties aren't apparent in normal daylight conditions.