Our team of industry designers create visually appealing graphics and livery utilizing a complete understanding of substrates, materials, production, the realities of installation, and even maintenance.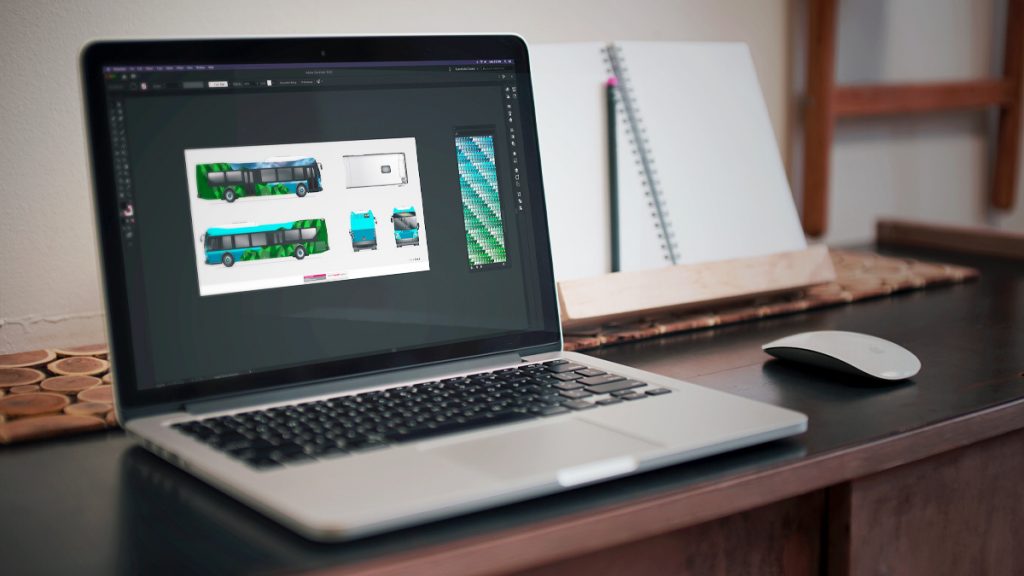 The design process, whether its for full size livery or small scale decals, always starts with a conversation. This gives us an understanding of the size, application, colors, and any other pertinent information to begin the project. Using the project overview, as well as our understanding of industry materials, production process, substrates (ie. uninstallable areas) and product maintenance, we are able put together an initial round of proofs for review. Based on customer feedback, we work together to complete final designs.
Custom decal design requests come in many different forms. We have taken design requests by verbal or email descriptions, quick sketches, photos and even graphite rubbings of existing decals, logos and designs. We can also redesign your existing safety decals using our Safety Standards Decal Solutions specifications.