As operators and maintainers, you want to make sure your graphics are lasting as long as possible. Here at Seifert, we don't cut corners (only if you need rounded corners on decals…). Each step of the installation process, from proper training to the final quality inspection, is equally important to us. Located in Plattsburgh, New York, our state-of-the-art transit graphic installation headquarters is not only the site of our training facility but home to our graphic installation team. Knowing our team is another important step in the installation process. So, we sat down with our lead installer, Amy Pelkey. We asked questions on what it's like to be an installer, best and worst parts of the job and most importantly, how she gets this stuff to stick and stay stuck!
Below is that interview. So, roll out your blankets and enjoy the wonderful conversation!
Q: So we'll start with what your name is, your title and how long you've been here?
A: Hi, my name is Amy Pelkey. I am a 3M preferred graphics installation tech. I've been working for Seifert for about 10 years.
Q: Have you had any installation experience before you started here?
Q: How did you become interested in graphic installation?
A: I had just moved up here and there was a temp agency that I started going through and they had a list of all kinds of jobs and I saw a graphics installation tech and I was like that right there. We'll try that, see how it goes.
Q: Was this what you were expecting?
Q: What were you expecting?
A: I thought it'd be geared towards cars and the private section. But then when I got to the big bus facility, I was like okay, it's a lot bigger but alot of fun.
Q: So, when you started what was the hardest thing for you to learn?
A: Well when I first started it was just a basic stripe. So the hardest part was keeping it straight, making sure everything stayed straight and that nothing lifted. Also, using my arms because you use muscles that you never thought that you'd use.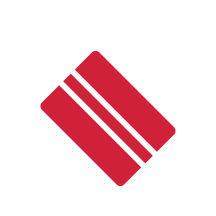 Q: What would you describe your style as?
A: To have fun! So you want to keep coming back and doing it every day.
Q: Now that you've done this for so long, what is your least favorite part of an installation?
A: My least favorite part is honestly the cleaning before hand. The wrapping part is a breeze. But the cleaning before hand and making sure there's nothing wrong with the surface before you start installing. It's tedious and you get worried that there's still gonna be something left behind.
Q: What's your favorite part of the bus to install on?
A: Well I really like tinting the windows. I like to do wet installs and I really like installing perf.
Q: What is your favorite tool while installing?
A: I have a Wrap Master squeegee. It's a block and the whole thing is felt. It makes it easier to apply on large flat surfaces. You don't have to worry about anything scratching or rubbing. It's my favorite tool.
Q: What was your favorite contract to work on?
A: Honestly it was back in the day, it would have to be Houston. It was me and one other person working on the contract so we'd have fun together everyday. The buses had these big red and blue reflective stripes and the customers were amazing. Being with the clients and my partner made it fun for me every day.
Q: Now have you ever had a mistake on a contract?
A:  We got about 37 buses half wrapped then we figured out that the measurements we had were not going to work. We were wrapping on the line and we couldn't do just one bus at a time so we were only able to install half of a bus at that time. We couldn't finish a whole one because they didn't have parts and it wasn't until we got to one where we could finish it,  we never had a pilot either,  so that's why it didn't get caught sooner. We had 37 buses to rip off reflective vinyl and that's not an easy thing to do. It was in the middle of the summer and I got blisters from pulling the vinyl off. That would have to be one of the epic ones
Q: Who inspires you? This can be inside or outside of work.
A: My son. That's who it's all for. He has had a lot of learning curves and disabilities growing up and seeing how he masters everything every day. He's my motivation.
Stick around as we continue to meet the installers!